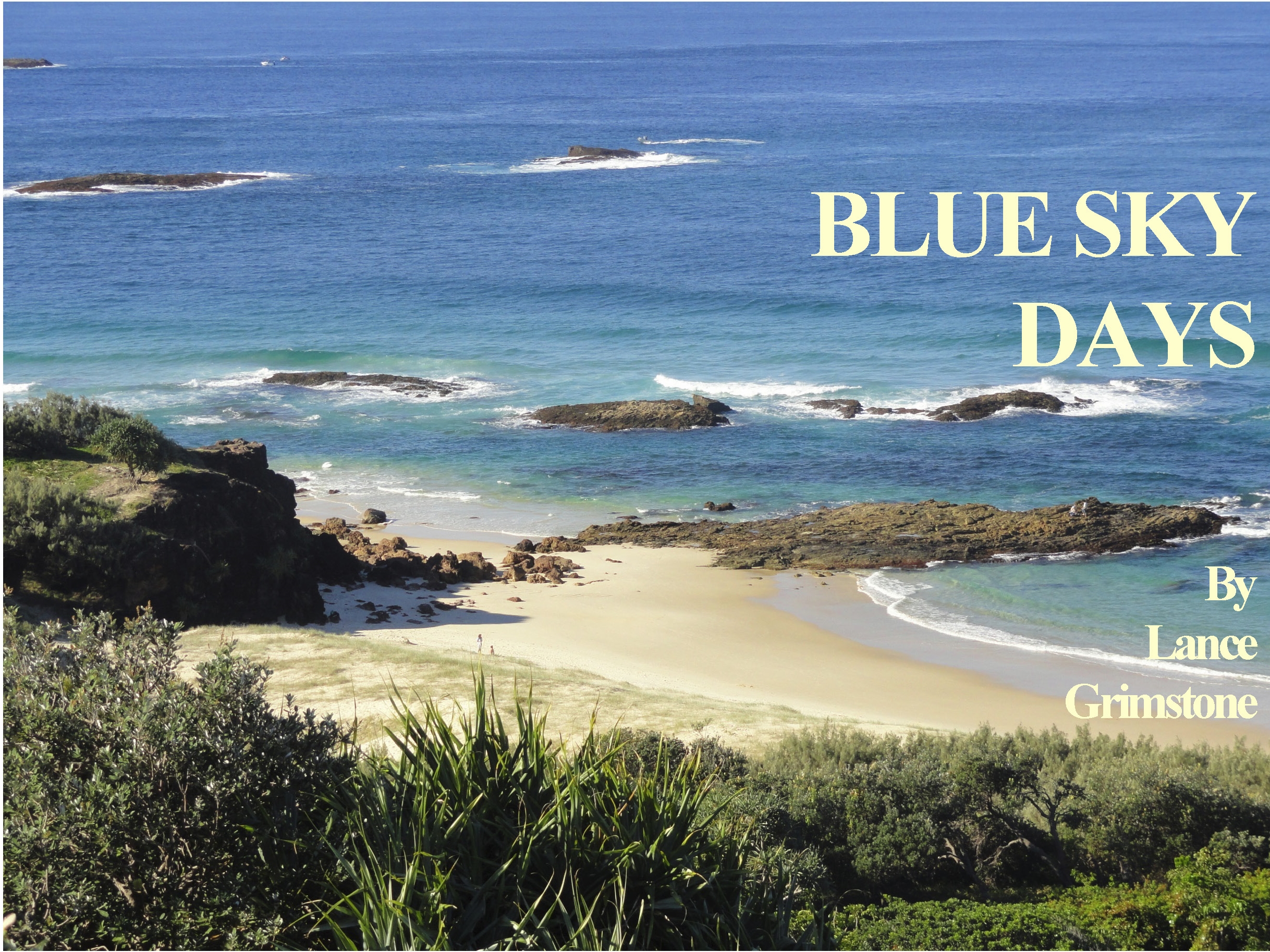 Kris Johansen's lean, broad shouldered frame had weathered all that life had to offer on his beloved North Stradbroke Island home off the south coast of Queensland, Australia. Born to sail, fish and surf, he was proud to call Straddie's mountain of sand his home, especially with best friends like Wade Saunders to help him navigate a way through the rocky islets and big seas that life threw at him. Like now – clutching the wheelhouse rail to brace against the roll of the trawler in the heavy swell, eyes squinting into the spray borne on the chilly wind, ready to warn Wade of the next big set to loom out of the moonless night and lift the stern thereby wrenching the wheel from his grip. However, danger was not their focus, rather the inviting wave formation now converging on the rock shelf closest to them at the far northern end of Frenchman's Beach and which awaited their pleasure at dawn. Wade reckoned that there had been enough tragedy in KJ's life to fill all their lifetimes and it was about time they hit Widows for a session again. The last time was the day of Lisa's suicide.
After the death of her parents and a grubby divorce, Hayley Griffiths needed some sunshine for her soul. Right now, her mind was on a few months respite at her aunt's neat single story cottage above Frenchman's Beach. With each squeak of sand between her toes, Hayley shed a fraction more of the weight of a tough couple of years, especially the vision of her ex-husband's naked bum between her best friend's thighs. She allowed herself to become lost in the warmth of the winter sun, the salt air, the shells on the sand, the waves sweeping up the beach, a yacht's sail out on the shimmering ocean, the seagulls feasting offshore, the lone sea hawk circling above the cliffs, the vegetated high dunes that hid the houses, enough to soak up the sadness.
When Kris strolled along the beach, a longboard balanced on his head, she figured he belonged, part of the landscape. His eyes were not for her but for the ocean, and he danced across the rocks with athletic ease, before leaping off to paddle out through the surf. Yet, from that very first wave he rode, she was bewitched by his sensuality.
Did she dare open up her heart so soon ….